Disney ne bi bio Disney bez njihovih skrivenih Mickeya na najneočekivanijim, neprimjetnim mjestima u svakom filmu. Ali to nisu jedine vrste uskršnjih jaja koje možemo očekivati u našim omiljenim crtićima. Neki animatori se zabavljaju skrivajući puno cool stvari u svojim filmovima, uključujući reference. Zato čak i ako gledate crtić po milijunti put, još uvijek postoji nešto novo za loviti – samo držite oči širom otvorene jer jednom kad trepnete, nema ga.
1. Moana se odnosi na Lilo & Stitch na najslađi mogući način.
2. U "Big Hero 6" je slika Hirove mačke obučene kao Stitch.
3. U Moana, tu je čarobni cvijet iz Tangled koji je dao Rapunzelovim moćima zacjeljivanja kose.
4. Aladdin i Maui bacaju jabuku i kokos na isti način.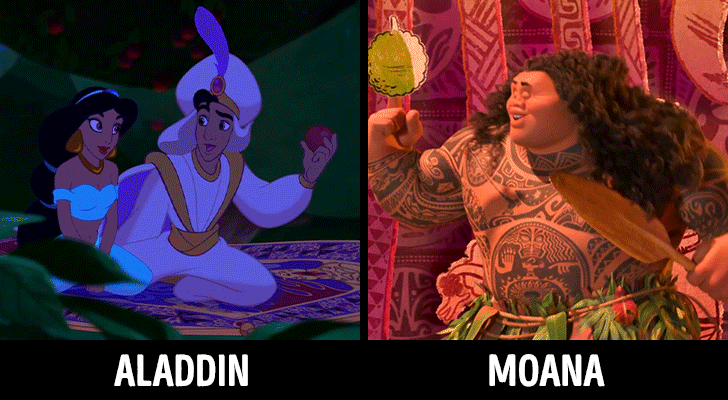 5. U Big Hero 6 možete vidjeti sliku Hansa iz Frozen u policijskoj postaji kao traženog čovjeka.
6. Kasnije u Big Hero 6,, Baymax uništava kip Hansa.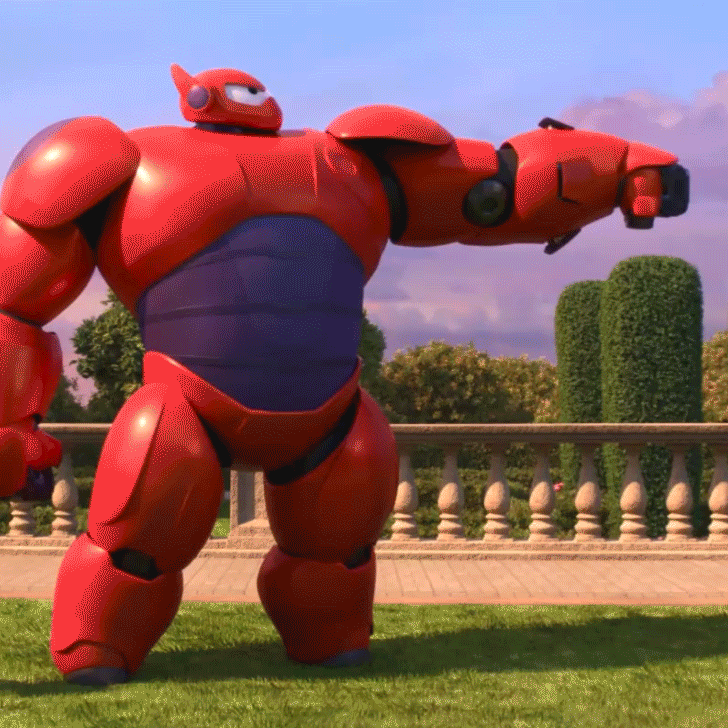 7. U Tangled možete uočiti reference na druge Disneyjeve filmove o princezama u Rapunzelovoj spavaćoj sobi.
8. U Zootopia, Finnick odjeven kao slon je referenca na Dumbo.
9. Jedan od Kakamora medvjeda u Moana ima lice Baymaxa iz Big Hero 6.
10. U The Hunchback of Notre Dame, jedan od gargoyla je napravljen da izgleda kao Pumba iz The Lion King.
11. U Frozen II, Anna i Elsa igraju s Baymaxom, Dumbom i Boltom.
12. U Toy Story 4, kada joj ovce Bo Peep's donesu razne predmete, jedan od njih je kapa od sode grožđa iz Up koju je Ellie prikovala za Carlovu košulju.
13. Aladinov čarobni tepih ima "blizanca" u Moana.
14. Maui i Hercules dijele ovaj potez.
15. Squirt i Crush iz Finding Nemo pojavljuju se u Moani.
16. U Cars 2 postoji tapiserija s autima poput one koja je bila u Brave.
17. U Ralph Breaks the Internet, žena na reklami za "drsku domaćicu" je teta Cass iz Big Hero 6.
18. Čokolada koju Anna jede u Frozen podsjeća na čokoladu iz Wreck-It Ralph.
19. U Incredibles 2, obojeni amblemi na pilotovoj uniformi su apstraktni prikazi svakog Pixar filma.
20. Frozen II reference Frozen.
Preview photo credit Frozen / Walt Disney Animation Studios, Frozen II / Walt Disney Animation Studios